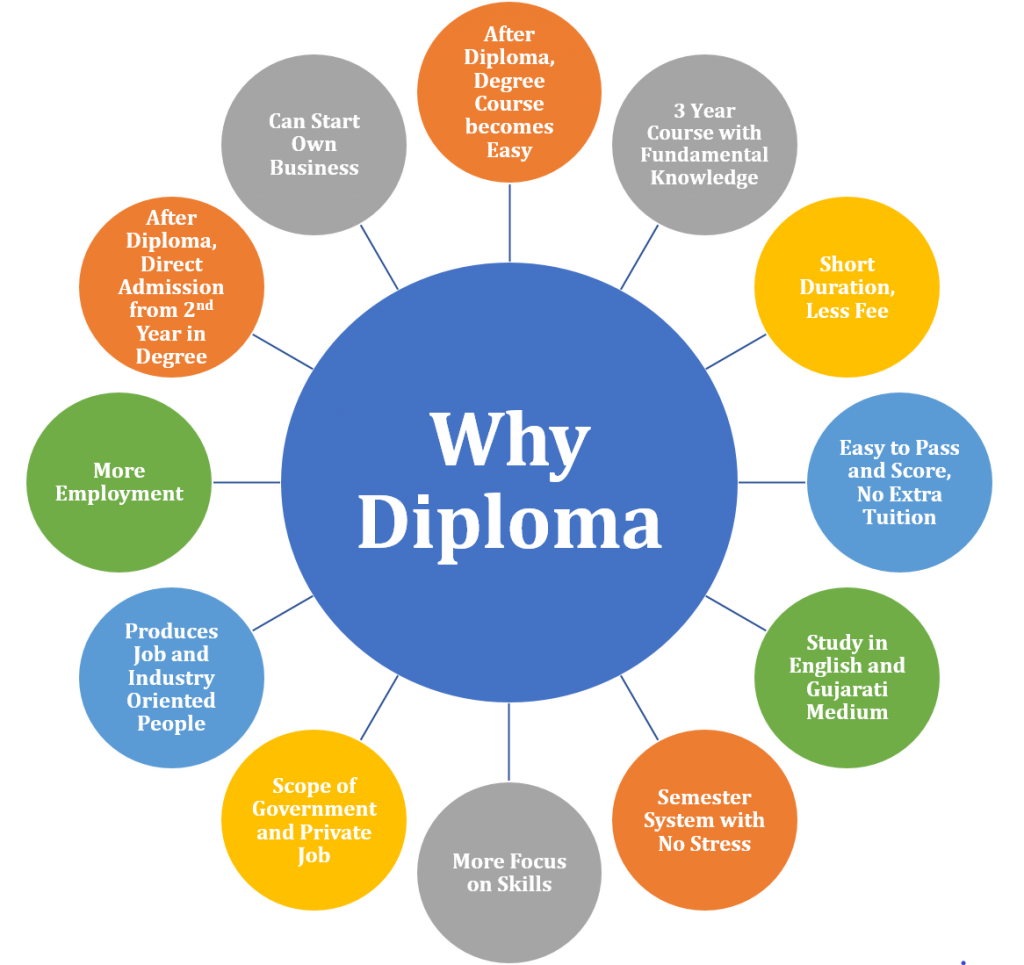 If you want to build your career as an engineer then Diploma program after 10th standard is most suitable and important as it carries many advantages.
It is three year technical course which gives fundamental knowledge of engineering.
Course duration is short and fees is also less.
It is easy to pass and score. No extra tuition is required.
It allows study in English and Gujarati medium both.
Syllabus is latest and according to the demand of current market.
There is semester system with no stress of study.
It is completely a skill based course where focus is more on practical knowledge rather than theory. Thus it produces job-ready or industry-ready people faster.
Employment is more for diploma holders compared to other degree holders.
After completing diploma student can start their own business, can do any job or can take admission in degree course directly from 2nd year in different branches like Automobile Engineering,
There are so many scopes of job in government and private sectors after completing diploma.
After diploma, degree course becomes easy to pass and score.